Polish nationalists say anti-Semitism has been used to shame Poland, but historians and Jewish leaders say they're trying to censor the truth about the Holocaust.
Poland infuriated Israel ahead of last weekend's Holocaust Remembrance Day when its Parliament took up a bill to make it a crime to blame Poland for the Holocaust.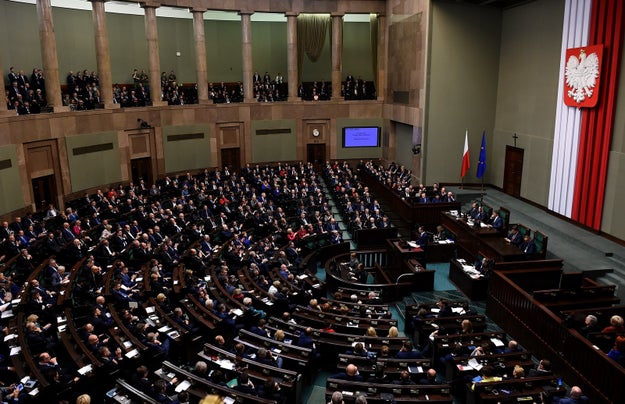 The legislation would punish people with up to three years in prison for statements that "publicly and against the facts ascribe responsibility or co-responsibility for the crimes perpetrated by the Third German Reich to the Polish nation or the Polish state."
But it doesn't stop there. The bill's full text says it would broadly make it a crime to accuse the Polish state of "other crimes against peace and humanity, or war crimes," or to "grossly [diminish] the responsibility of actual perpetrators" of such crimes.
After passing Poland's lower house last week, the Polish Senate approve the bill on Thursday. It still has to be signed by the president to become law.
Janek Skarzynski / AFP / Getty Images
"We will under no circumstances accept any attempt to rewrite history," Prime Minister Benjamin Netanyahu said in remarks to his cabinet on Sunday. Netanyahu also called Poland's prime minister to protest the legislation.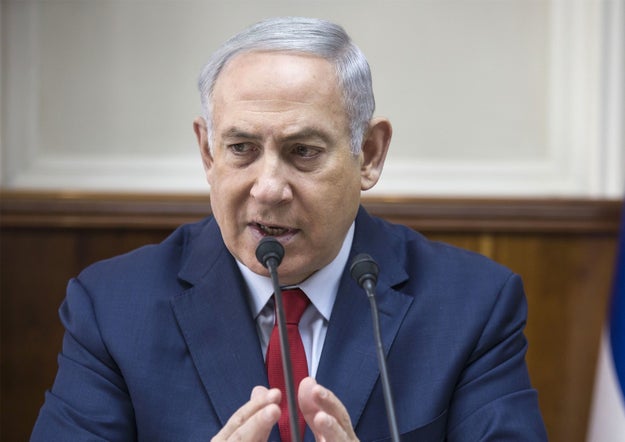 Many historians and Jewish groups inside Poland denounced the bill as well. "We consider the adopted law a tool intended to facilitate the ideological manipulation and imposition of the history policy of the Polish state," said a statement from the Polish Center for Holocaust Research. "The new legislation would constitute an unprecedented (and unknown in a democratic system) intrusion into the debate about the Polish history."
Tsafrir Abayov / AFP / Getty Images
The bill, which passed the lower chamber of Poland's Parliament, specifically forbids calling Auschwitz and other Nazi facilities "Polish death camps."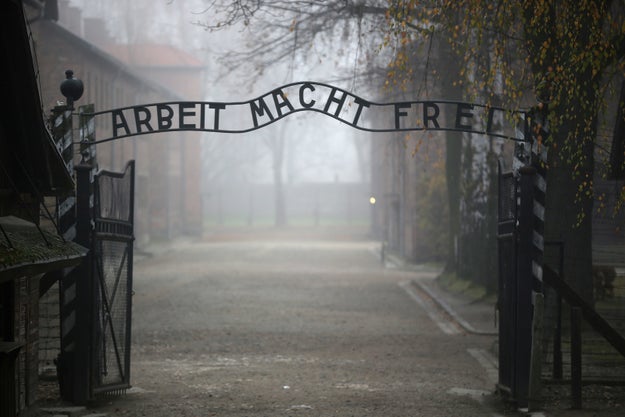 Many Poles are infuriated when Nazi concentration camps are referred to as "Polish," because they were built and run by Germany in occupied Polish territory. Around 150,000 ethnic Poles are estimated to have been imprisoned in Auschwitz, along with more than 1 million Jews and tens of thousands of members of other groups.
Poland is generally estimated to have lost 6 million people during World War II; about half of the dead were Jews, the rest Poles and members of ethnic minority groups. Thousands of Poles have been recognized by the World Holocaust Remembrance Center in Israel for helping rescue Jews during the war.
Christopher Furlong / Getty Images
Many Polish nationalists believe previous liberal governments went too far in confronting anti-Semitism in Poland's past. This bill is part of rolling back what they call a "pedagogy of shame" designed to make Poles feel bad about their history.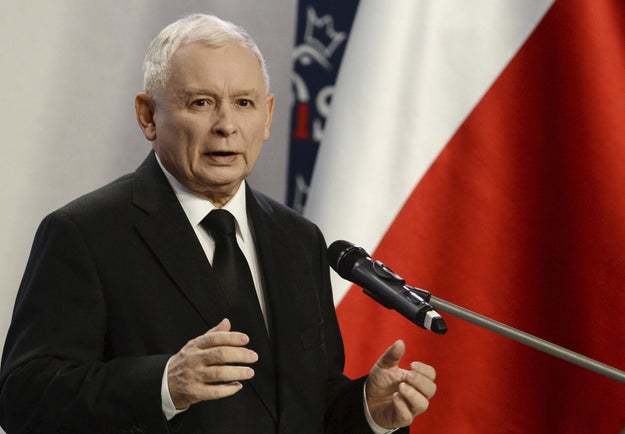 "We reject the policy of the pedagogy of shame," said Jarosław Kaczyński, head of the ruling Law and Justice Party, last November. "We are moving towards Poland, which will be able to say is an independent and proud country."
Alik Keplicz / AP
Agencja Gazeta / Reuters
According to the POLIN Museum of the History of Polish Jews, this was one of dozens of pogroms that broke out as Nazi troops advanced across Poland.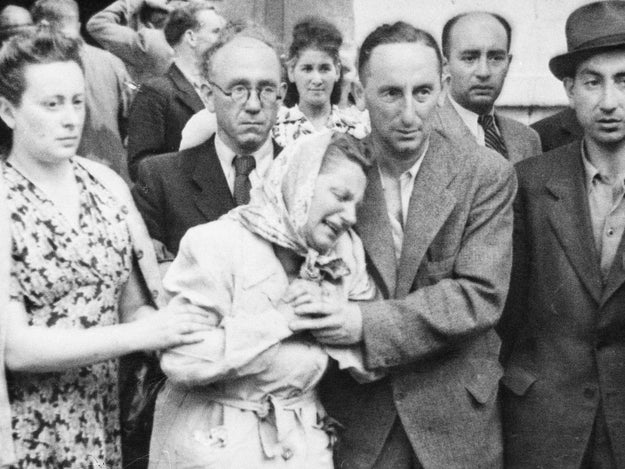 The incident became well-known in Poland thanks to a book by American historian Jan Tomasz Gross, in which he described the event unfolding as "half of the Polish town of Jedwabne murdered the other half." An investigation by Poland's Institute of National Remembrance concluded that only a fraction of the town's Polish population participated. It also called into question his conclusion that the total number of Jews killed that day actually totaled 1,600.
A survey conducted after the book's publication found half of Poles surveyed were familiar with the incident, and 40% approved of the president's 2001 remarks. But historical debate over Gross's account has more recently transformed into allegations that Poles were never involved in the massacre at all.
In 2016, the education minister from the Law and Justice Party told an interviewer the claim that Poles were involved in the pogrom was just "opinion," and she also would not say Poles were responsible for a 1946 pogrom that occurred in the town of Kielce after the war's end.
AP Photo
Paul Thompson / Getty Images
Agencja Gazeta / Reuters