Asma Rani was shot three times outside her home in Kohat, northern Pakistan. Her family believe she named her attacker moments before her death and are demanding justice.
Asma Rani, third-year medical student, was shot last week, after refusing a marriage proposal. In the moments before her death, she was filmed naming her alleged attacker.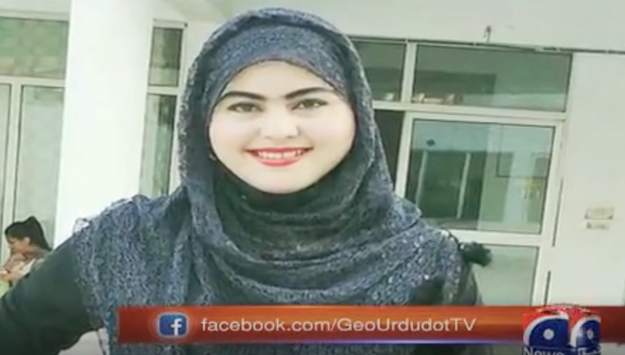 The Abbotabad Ayub Medical College student was shot three times in her hometown of Kohat, northern Pakistan, on Jan. 27, a local police station spokesperson confirmed.
She was accosted by two men who, according to Geo TV, were waiting outside her home. Rani was shot after she stepped out of a rickshaw with her sister-in-law.
Geo TV / Via geo.tv
After the shooting, Rani was rushed to the hospital where she died of her injuries a day later.
Family members alleged that Mujahid Afridi, accompanied by his brother Sadiqullah, was responsible for Rani's death. They told Pakistan Today that Afridi — who wanted to marry Rani — had issued threats against her in the past. Afridi is reported to be the nephew of Aftab Alam, the district president of Pakistani political party Pakistan Tehreek-e-Insaf (PTI).
Alam said Sunday that there would be "no special favors," and that "the villains behind this will be apprehended soon enough."
Geo TV / Via geo.tv
Local police began conducting raids on nearby properties and issued a warrant for the detention of the two men.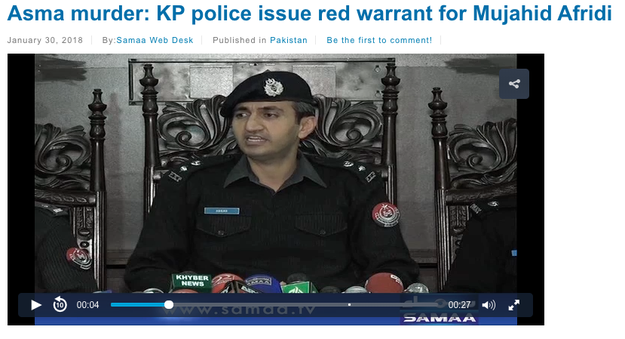 Police confirmed that Afridi had boarded a flight to Saudi Arabia at 9 p.m. on the day Rani was attacked. "We have issued a red warrant and the process of his extradition from Saudi Arabia through Interpol has begun," a spokesperson said.
Police have apprehended his brother Sadiqullah, who remains in custody.
"They have not caught the criminals," Rani's father told Geo TV. "I am a poor man but will come out onto the streets and protest."